Noto Josen Honjozo "Hatsuzakura"
This sake is delicious hot or cold and can be enjoyed on a daily basis.
In Suzu City of Okunoto region, there is a custom of sending two sho (approximately 3.6 liters) of sake in ceremonial occasions or for celebration. This sake is often selected in such occasions.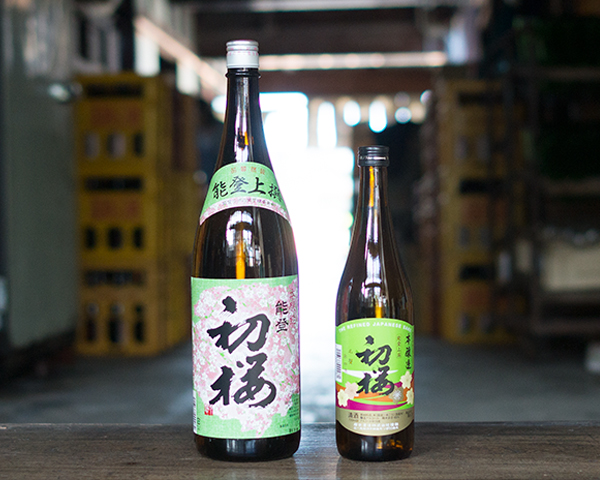 RAW MATERIAL
rice, kojimai*, kakemai**
*Rice for rice malt.
**Rice used to produce main fermenting mash.
RICE
Ishikawamon
RICE POLISHING RATIO
65%
SAKE METER VALUE
0
ALCOHOL
15%
SAKE YEAST
No. 701
PRICE
1,150 yen (720ml)
2,300 yen (1,800 ml)
---
Noto's sake Honjozo "Hatsuzakura"
This is the sake for everyday drinking. This sake is such that people find delicious even after several cups. It is refreshing and very rich in taste, not too sweet and not too dry.
This is the top-selling sake in our brewery. As a whole, 99% of this sake is consumed locally within Suzu City, 60% of which is consumed within Takojima area. This is truly local sake, or "jizake" in Japanese. We cannot be happier when our local customers say "For everyday drinking, this is the only sake I take. Other sake does not suit my taste." Such comments make us feel good and proud of what we are doing, making sake. Again, we are truly thankful to our local customers in Takojima. We hope to continue making the same delicious sake for a long time so that the children will be able to enjoy the very same sake that their father enjoyed when they grow up.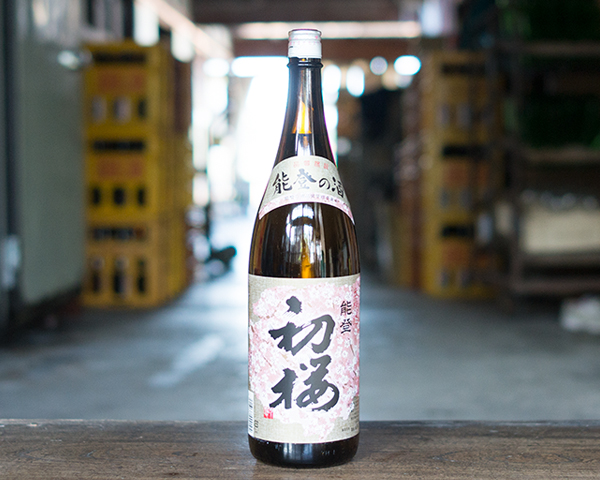 | | |
| --- | --- |
| RAW MATERIAL | rice |
| RICE | Ishikawamon |
| RICE POLISHING RATIO | 65% |
| SAKE METER VALUE | 0 |
| ALCOHOL | 15% |
| | |
| PRICE | 1,980 yen (1,800 ml) |
---
Mobile Sake "Hatsuzakura"
Because 'cup sake' has become popular again, we revived our cup sake which we had stopped producing for a long time.
We named it "Mobile Sake" because we want you to take it with you when you go traveling or on a business trip and enjoy it at your destination.
| | |
| --- | --- |
| RAW MATERIAL | rice |
| RICE | Ishikawamon |
| RICE POLISHING RATIO | 65% |
| SAKE METER VALUE | 0 |
| ALCOHOL | 15% |
| | |
| PRICE | 300 yen (180 ml) |
---